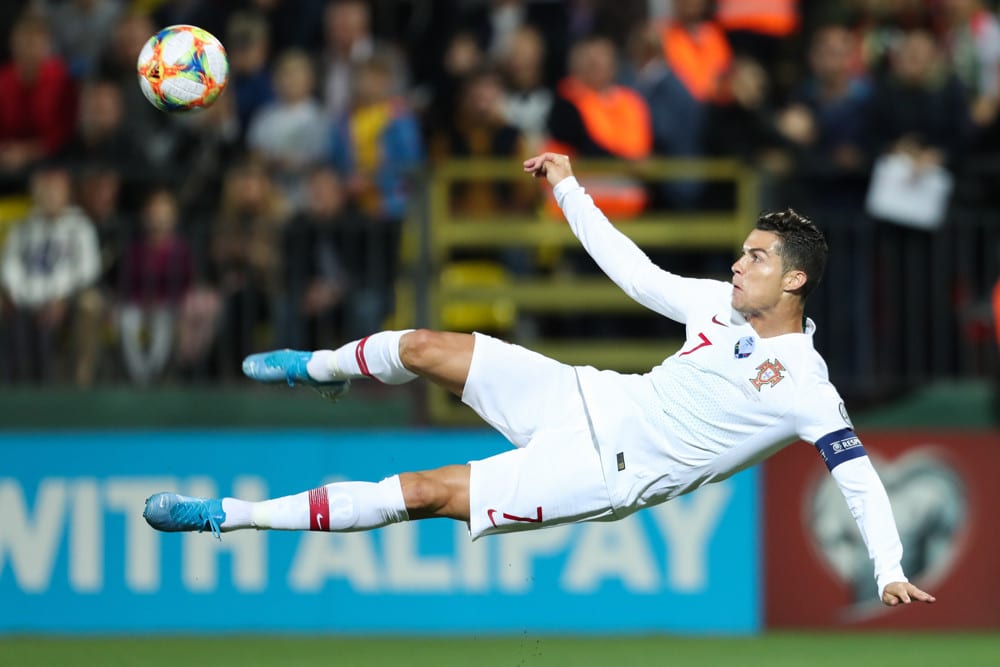 Ready to learn how to bet on soccer? Our soccer betting guide offers tips for both the beginner and the expert, soccer betting tips across the board.
The 2022 World Cup is approaching in November, the Women's World Cup is coming in 2023, and of course the Euros come again in 2024, so it's time for a soccer betting refresher for both new and existing sportsbook customers.
These massive events do a great job for sportsbooks in terms of attracting new soccer bettors as they appeal to world-wide audiences, so below is a breakdown of what a customer will see when looking at soccer wagering options for perhaps the first time this year.
Don't forget to grab WagerTalk's completely free soccer picks, be they Bundesliga picks, Serie A picks, EPL picks – we've got something for everyone – free.
How to Bet on Soccer Online: 90 Minutes Betting
Ninety (90) minutes soccer wagers are official at the completion 90 minutes of play plus injury time. The results of any extra time period(s) or penalty kick shootouts are not used to calculate winning or losing wagers.
Different from other popular sports (basketball, football, baseball), 90-minute soccer wagers have three (3) choices, Team A, Team B, and Draw.
For an example, Team A is England and Team B is Japan. If a soccer bettor selects England and the score is 1-0 England after 90 minutes, that bet is graded as a winner.
If the bettor selects England and the score is 1-1 after 90 minutes, that bet is graded as a loser. If the bettor selects England and is 1-1 after 90 minutes, then goes on to win 2-1 after the two extra time periods, that bet is graded as a loser.
Notice the pricing for a three-way 90-minute moneyline wager, as it differs from the normal two-team selection wager in another sport because of the option of a draw.
Soccer Betting Guide : Draw No Bet
Draw No Bet is a wager that eliminates the prospect of the draw. Because the draw is taken out of the equation, these odds will look different than the normal, three-way 90 minutes moneyline market. If England and Japan play each other and the game ends in a draw in regulation, then all bets are refunded and considered 'No Action'. Great information for how to bet on draws in soccer.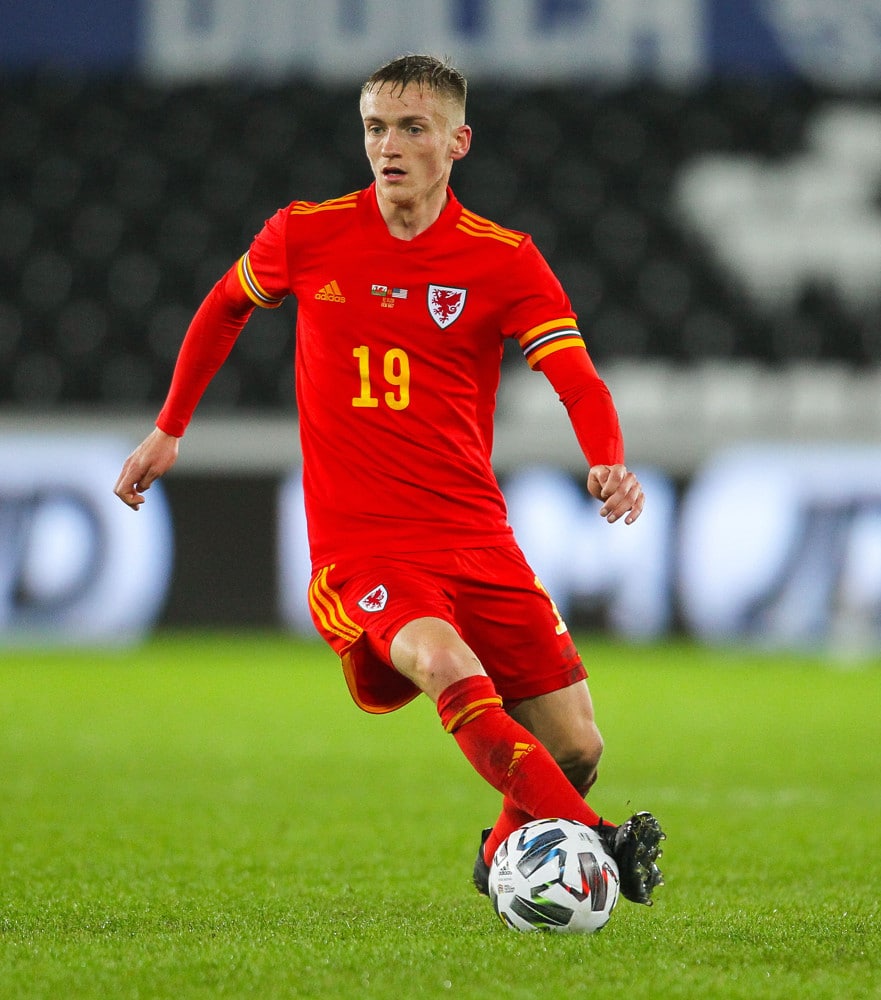 Handicap or Spread Betting: How To Bet On Soccer Spreads
Handicap, or spread betting, means the team selected must 'cover the spread'. For example, England is -0.5 goals and Japan is +0.5 goals. If the bettor selects England and they win 1-0, a bettor wins their bet because England won by more than 0.5 goals and 'covered'.
If the bettor selects England and draws with Japan 2-2, the bet is graded as a loser because England did not cover the 0.5 goals. Conversely, if the bettor selects Japan and draws with England 2-2, the Japan selection is graded as a winner because the spread is +0.5 goals.
How to Bet On Soccer: Total Goals – Well, That's Simple…
Like other popular sports, a simple two-way selection regarding the total goals scored in the game. An over and under selection will be provided. In the rare case the number provided for an over under selection is three (3) and there are three (3) goals scored in the game, this will result in a push and the customer will receive their wager back. It is rare that a soccer total line is a number without a decimal attached to it to garnish a result.
Sportsbook providers will often set a total of 2.25, 2.5 or 2.75. For example, if the customer wagers on over 2.25 goals, half the wager is placed on over two (2) and the other half of the wager is placed on over 2.5. If the game ends 1-1, the customer will lose their wager on over 2.5, and would be refunded on over two (2) since it is graded as a push.
If the game ends with three (3) goals or more, the customer will win both of their wagers.
Soccer Betting Explained: Goal Scoring Soccer Markets
For customers that aren't interested in some of the usual, classic betting markets, sportsbook operators provide many other options for soccer wagers that can spark some interest.
Goalscoring markets are player driven, as customers can decide whether a player scores a goal anytime throughout the game, scores the first goal of the game, scores the final goal of the game, scores two or more, scores a hattrick and more.
Other fun options are if a player will score in both halves, the method of the 1st goal (shot, header, penalty, etc), if there will be an own goal at any point in the game, the time of the 1st goal and more. It is best to become familiar with what offers the sportsbook provider offers to see how deep the market selection is.
How to Bet Soccer and Win: Soccer Player Props If You're Feeling Frisky!
More player-driven markets can be found in this section, as the focus shifts from the result of the actual game to certain player performances on the pitch.
Some of the markets included in this section will be: Player To Score A Header (have to choose which player), Player To Score From Outside The Penalty Area, Player To Get An Assist, Total Player Shots, Player To Be Carded, Player To Be Sent Off and more!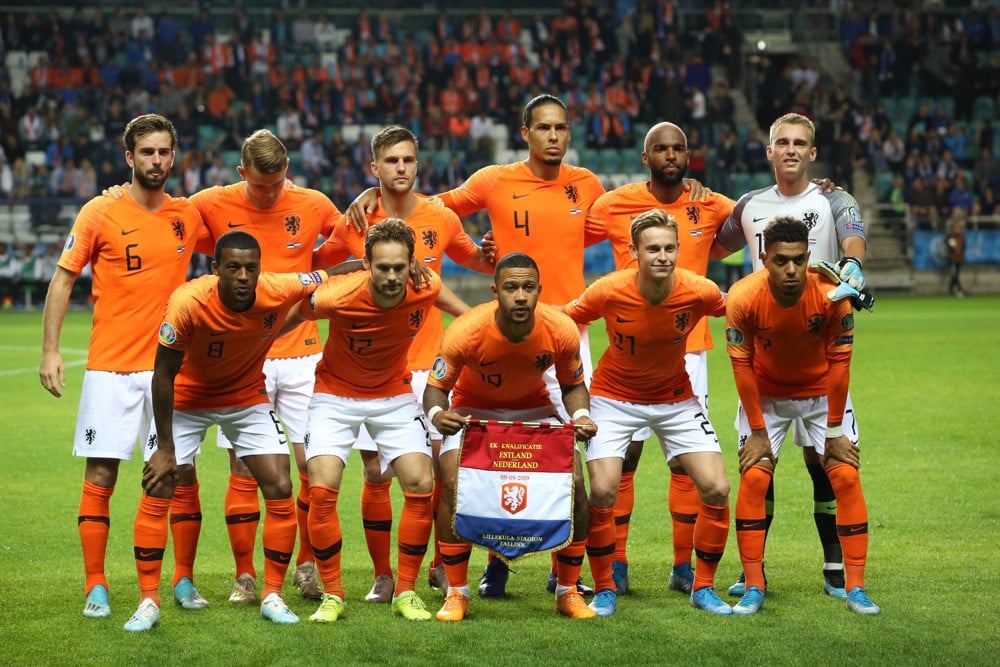 How to Bet On Soccer Online: Soccer Team Props
The opposite of player-driven markets, soccer team prop wagers are focused on overall team actions on the pitch. Any guide on how to bet on soccer would be remiss to not mention these – sometimes you're just more into a player than a team!
Customers will find markets such as: Both Teams To Score (Yes/No), Team To Keep A Clean Sheet, Team To Score In The First 10 Minutes, Team To Win To Nil (win + shutout opposition), Come From Behind and Win, Correct Score (choose the correct final score of the game) and so on.
Before the World Cup and other major events appear on your television screens at home, be sure to thoroughly inspect all the markets provided from the sportsbook providers to determine how to attack wagering on the upcoming soccer games on the world's largest stage.
We hope WagerTalk's ultimate guide on how to bet on soccer has made you a ridiculously savvy soccer bettor!
How To Bet on Soccer: Well, You're Gonna Need a Sportsbook…
Hard to bet without one. Here we've laid out the best sportsbook bonuses for your soccer betting needs!
**************************************************
Free sports picks allow you to monitor a handicapping service to see how they perform before signing up for a long term package. WagerTalk provides daily free predictions to our visitors so they can find a handicapper that is right for them.
Looking for more free sports picks and sports betting tips?
Latest Betting Odds and Public Action: Vegas lines updated in real time, including who the public is betting on.
Last-Minute Handicapping Advice

: Check out our extensive library of

handicapping tips

and advice from professional Vegas handicappers (we also recommend taking the time to look over our

sports betting tips video library

)

Want an expert opinion?

Check out the latest

Free Sports Picks

and

Best Bets

from our team of expert sports handicappers.
Make sure to bookmark all the above!