The access to sports betting apps has never been greater, as the legalization of sports betting across the United States have allowed many companies to throw their hat in the ring for a state's customer base.
This can be overwhelming for some, as the number of ads, emails and offers can overrun someone's need or what for sports betting content, but also provides an opportunity for easy price shopping across different platforms.
Price shopping for lines and finding inefficiencies between sports betting apps is a key factor in having long-term success as a bettor, and the process has never been easier because of the availability of options.
What Is Shopping For Betting Lines?
Shopping for lines in sports betting involves comparing the odds and point spreads offered by different sportsbooks for the same game or event.
The benefit of shopping for lines is that it can increase a bettor's potential payout or decrease their risk by finding a better line.
It may be a time-consuming process, but the long-term benefits outweigh the potential benefits of staying at one sportsbook during a long stretch. Find top sportsbook bonuses ranked!
Why Is Shopping For Lines Important?
For example, let's say that the betting line for a football game (find free NFL picks all year at WagerTalk) between the New England Patriots and the Miami Dolphins is:
New England Patriots -7 (-110)
Miami Dolphins +7 (-110)
If a customer places a $110 bet on the Patriots at this sportsbook operator and the Patriots win by a final score of 24-17 (seven points), he or she would push their wager, collect their original stake of $110 and collect no winnings.
If another sportsbook operator offers the same game with a line of Patriots -6.5 (-110), he or she could place the same $110 bet on the Patriots and the same result of the game could happen and he or she would be collecting $100 of winnings from their $110 wager.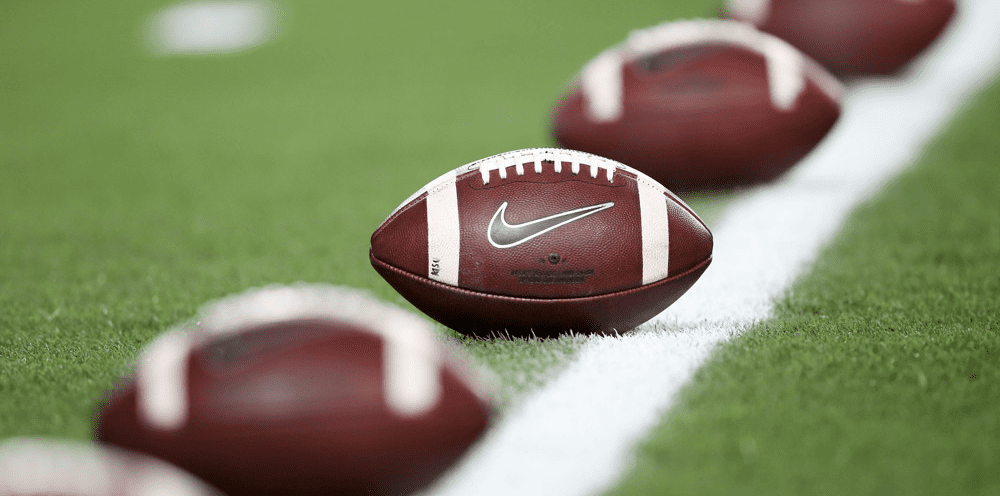 Long-Term Benefits Of Line Shopping
Over time, consistently finding better lines can increase a customer's overall winnings and decrease their overall losses. Below are two ways to look at how line shopping affects the amount of money wagered and the number of bets placed.
Line Shopping Benefit #1: Fewer Games To Break Even
If a customer bets $110 on 250 games at -110, they'll need to win 131 (out of 250) games to break even.
If a customer makes the same number of bets but must risk $105 per game (compared to $110) at -105, they will only need to win 128 (out of 250) games to break even.
This is a difference of three games over a 250-game span.
Three games over a 250-game stretch may not seem like a big number or that it would have any importance, but professional 'sharp' bettors are trying to stay at a winning percentages clip of 53-56%. Three games may wind up being the difference of falling out of or staying within that percentage.
Line Shopping Benefit #2: Protecting Profits
Line shopping is important because every change in price on a certain market, up or down, impacts the overall return on investment. As explained above, getting a line of -105, vs. -110 may not seem like a big deal but over time, it affects the number of games needed in relation to breaking even.
In addition to that, it affects how many dollars are won on a certain bet and the amount of profit that winds up stacking over a long stretch of time. Just check THIS out:
Example of Making More Money Simply By Finding Better Lines:
$100.00 x -105 = $95.00 return
60%-win rate over 100 bets ($100.00 unit size) = $1,700.00 profit
$100.00 x -110 = $90.00 return
60%-win rate over 100 bets ($100.00 unit size) = $1,400.00 profit
$100.00 x -115 = $85.00 return
60%-win rate over 100 bets ($100.00 unit size) = $1,100.00 profit
In conclusion, shopping for lines requires research and a keen eye for finding the best values.
Although it can be time-consuming, the amount of research in addition to keeping track of your bets placed and at what line can help ensure the practice of accepting the best possible odds for the market a customer is wagering on.
**************************************************
Free sports picks allow you to monitor a handicapping service to see how they perform before signing up for a long term package. WagerTalk provides daily free predictions to our visitors so they can find a handicapper that is right for them.
Looking for more free sports picks and sports betting tips?
Latest Betting Odds and Public Action: Vegas lines updated in real time, including who the public is betting on.
Last-Minute Handicapping Advice

: Check out our extensive library of

handicapping tips

and advice from professional Vegas handicappers (we also recommend taking the time to look over our

sports betting tips video library

)

Want an expert opinion?

Check out the latest

Free Sports Picks

and

Best Bets

from our team of expert sports handicappers.
Make sure to bookmark all the above!