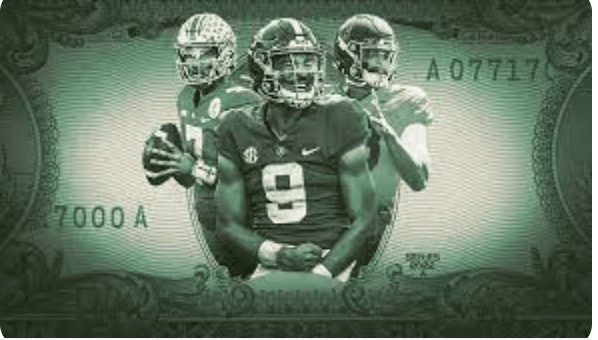 What Is The Vig In Betting on Sports:
It's no secret that the cliché is true, sportsbooks weren't built on winners. Sportsbooks, including legal digital sportsbooks appearing in more and more states nationwide, have an inherent advantage for every line they produce for their customers to wager on. The vig in betting is a huge part of that.
Both digitally and at retail locations, each line seen by any customer includes a 'vig' – short for vigorish – for any point spread or totals line. The vig is the amount a sportsbook operator charges for accepting a wager.
Why Do Sportsbooks Include The Vig?
Sportsbooks are a business, and they are a business that provides a service. The vig in betting is the sportsbook way of charging customers for the service they provide.
This is their inherent advantage because every wager a sportsbook accepts (even when customers win), it is earning a small amount that coincides with how large a wager is. It is simply the cost of doing business.
What Is The Standard Vig or Juice?
Also known as the 'juice', the standard vig pricing for spread betting and totals betting is -110 on both sides, which amounts to $0.20. This is based on the combined vig of $0.10 for every dollar on the favorite, and $0.10 per dollar on the underdog. The vig determines how much a customer will earn if you win your bet. If a customer wagers $1 and wins, the customer will take home $1.90 including the initial wager amount.
That customer does not take home $2 because of the vig. The sportsbook provider is earning ten (10) cents per every dollar placed in this standard scenario. If a customer wagers $110 to win $100, the sportsbook operator is earning $10. What the sportsbooks operators earn is proportional to the amount wagered.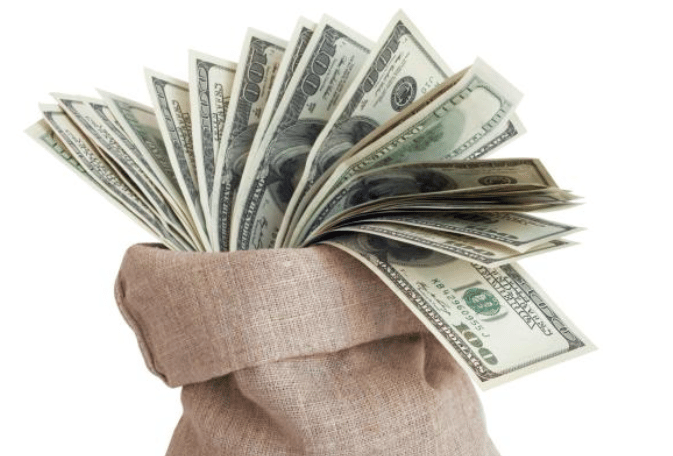 Why Are Vigs Priced Differently?
Like a point spread, the vig in betting can be positioned to attract equal dollars wagered on the favorite and the underdog. Customers will sometimes see the vig for a spread or totals line at +100 to -120 or -105 and -115 respectively.
This is the sportsbook operator making one side look more attractive than the other, as higher vigs (-130, -140 etc.) tend to have less dollars wagered on them. The reason customers do not normally see high vigs such as -130, -140, etc., is because the spread or totals number will change before the vig reaches such a high amount.
To try and equal out the dollars wagered on each side of a wager, the vig or spread and totals number changing are the two ways to balance that out.
Example Of Vig Or Line Movement
A point spread opens as the Seahawks being four-point favorites against the Broncos at -110 for each side. The amount of money coming in on the Seahawks -4 at -110 is growing throughout the week and must be balanced out by the sportsbook provider.
The first course of action is moving the Seahawks -4 to -115 and then possibly -120 if it does not change the money coming in on the favorites. This is an attempt to have customers take the Broncos at +4 because they may be dissuaded by the vig.
For the example, let's say this does not dissuade enough customers, and line movement is required. The Seahawks will now be 4.5- or 5-point favorites and the vig will go back to -110 to see how customers react to the new spread.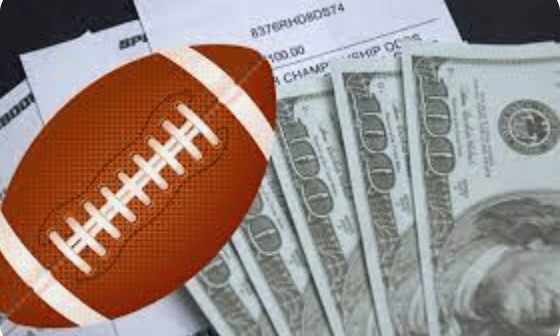 Long Term View On Vig in Sports Betting
It may not be on a new bettor's radar, or even in the moment an experienced bettor, when staring at a line that is -110 instead of -105. For a single wager in the moment, it may not make a difference to a customer's selection. But, that vig in betting has a huge impact long-term.
But the reality is price-shopping for lines and/or vigs can be the difference of being a successful bettor long term as it adds up over time. How to calculate vig for maximum return is crucial. For example, Joe places 100 wagers of $100 each at odds of -110 and places the same exact wagers and amounts with the odds at -105. Joe wins 53% of his bets in both scenarios.
| | | | | |
| --- | --- | --- | --- | --- |
| Wagers Won | Amount Wagered | Odds | Profit | Percentage Profit Earned |
| 53 | $100 | -110 | $4,817.17 | 1.17% |
| 53 | $100 | -105 | $5,045.60 | 3.45% |
This is a big part of the reason why line shopping and comparing the vig in betting can be a valuable addition to a customer's wagering routine. By scouting out the best possible prices, a customer is placing themselves in the best position to achieve long-term profitability. Hopefully this guide to what is the vig in sports betting helps you become a more profitable bettor!
**************************************************
Free sports picks allow you to monitor a handicapping service to see how they perform before signing up for a long term package. WagerTalk provides daily free predictions to our visitors so they can find a handicapper that is right for them.
Looking for more free sports picks and sports betting tips?
Latest Betting Odds and Public Action: Vegas lines updated in real time, including who the public is betting on.
Last-Minute Handicapping Advice

: Check out our extensive library of

handicapping tips

and advice from professional Vegas handicappers (we also recommend taking the time to look over our

sports betting tips video library

)

Want an expert opinion?

Check out the latest

Free Sports Picks

and

Best Bets

from our team of expert sports handicappers.
Make sure to bookmark all the above!