What Is Reverse Line Movement?
There is much more that meets the eye when looking at odds for a sporting event on any given day or night. In most cases, lines for games have been up the entire day, sometimes even the night before, collecting money on both sides of the spread, the total points, money lines and any sort of props associated with said game.
For sports like football, there can be an entire week of collecting wagers on a certain game that dictates if they line will move, or if the odds associated with a spread will change.
Always Keep an Eye Out For All Line Movements
Whether it's a customers first time paying attention to the line movement for an event over time, or their 1,000th time staring at % of bets and amount of dollars wagered, terms like sharp money, public money, or reverse line movement must be part of any customer's line movement vernacular. In this instance, the focus will be on Reverse Line Movement.
Reverse line movement is a term used in sports betting to describe a situation where the betting line moves in the opposite direction of most of the betting public's expectations.
In other words, if many customers are wagering on one side of a game, but the line moves in favor of the opposing team, it's considered a reverse line movement.
Why Does Reverse Line Movement Occur?
Reverse line movement occurs when sportsbooks adjust their lines to balance the action, just in the opposite way logic would dictate. In most cases, this tends to happen when sharp bettors place large bets on the opposite side of the public.
Because the sportsbooks' goal for creating any odds line is to have a balanced amount of money on both sides, the reverse line movement is necessary to try to make the liability on each side close to 50/50.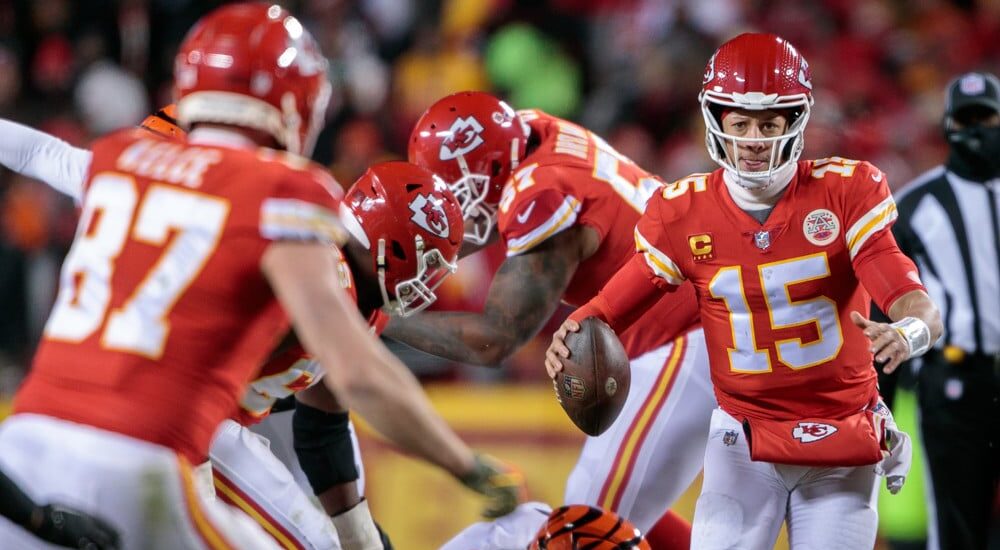 Example Of Reverse Line Movement and How You Can Take Advantage of It
Here's an example of how reverse line movement can work in a customer's favor.
The Kansas City Chiefs are home favorites against the Indianapolis Colts. The opening line for this game is set as the Chiefs being a -7 favorite. By the way – you can find Free NFL picks and premium expert NFL picks all season long at Wagertalk…
Throughout the week, the number of bets and total dollars wagered has been consistently coming in on the Chiefs -7, however, the line starts moving in favor of Colts. The line initially moves to Chiefs favored by -6.5, trickles down to -6, and eventually, settles before kickoff at a final of -5.5.
This is an example of reverse line movement because the line moved in the opposite direction of the public's bets and opinion of what will happen in the contest. This is a betting strategy of sharp bettors. Sharp bettors know the general public is not betting on sports as a career or job.
A general public sports-bet usually comes with a simple narrative that Team A is better than Team B. There is not a deep dive into the numbers and stats being performed by the teams or how each team has successes and failures against a certain scheme.
Sharp bettors are aware that sportsbooks and casinos are not built on winners, so to simplify it, going against the general public is a sports betting strategy that is used by customers that treat sports betting as a full-time job or hobby.
What Is A Benefit Of Identifying Reverse Line Movement?
Nothing is ever considered a lock or guarantee, but it is nice to identify when a customer is on the 'sharp' side of a game or the public side of a game. Since sharps do this for a living and aren't the casual customer popping in and out, it is more often better than not to want to be on the side of the sharp bettors.
**************************************************
Free sports picks allow you to monitor a handicapping service to see how they perform before signing up for a long term package. WagerTalk provides daily free predictions to our visitors so they can find a handicapper that is right for them.
Looking for more free sports picks and sports betting tips?
Latest Betting Odds and Public Action: Vegas lines updated in real time, including who the public is betting on.
Last-Minute Handicapping Advice

: Check out our extensive library of

handicapping tips

and advice from professional Vegas handicappers (we also recommend taking the time to look over our

sports betting tips video library

)

Want an expert opinion?

Check out the latest

Free Sports Picks

and

Best Bets

from our team of expert sports handicappers.
Make sure to bookmark all the above!