When new customers are scouring through welcome offers when legal sports gambling debuts in their state across the United States, the sportsbook operators are trying to attract as many players as possible.
It may not be too difficult to get a customer to try the product once, but it is way more difficult to keep that customer to return to their product and use it over a long period of time. This is where sportsbook reward programs come in.
After using a welcome offer, sportsbook operators suggest reward or loyalty programs to keep these customers, as using their product over a certain period will earn them chances to redeem rewards.
Examples of loyalty program prizes could be site credit and free bets. For the high-rollers, things such as tickets to special events or luxury experiences.
What Are Sportsbook Reward Programs Or Loyalty Programs?
Sportsbook operators can track customer's play and offer rewards, bonuses, or promotions towards that behavior. Once customers reach a certain level or amount of playing, these bonuses can be distributed to customers that have opted into any sort of loyalty or reward program.
Although each sportsbook provides different levels or milestones to reach, the idea is the same. The more customers stick with one provider and the more money deposited and placed bets there are, the more a customer can redeem the benefits from the program provided.
Reward and loyalty programs are nothing new in the gambling industry but have had to shift from a retail to digital mindset.
With the number of customers growing that play digitally, perhaps other bonuses are more intriguing than the common hotel stay.
Which Sportsbooks Offer Reward Programs Or Loyalty Programs
Caesars Sportsbook Rewards
Caesars Rewards is a loyalty program that does a great job incorporating all their retail properties with their digital presence. Earning points through their digital app still allows customers to earn benefits that include shopping, dining, and shows at Caesars retail locations.
For customers familiar with the Caesars brand, customers earn Tier Credits and Reward Credits simultaneously depending on the usage.
The number of credits earned determine what level of their 6-tier VIP program one can reach.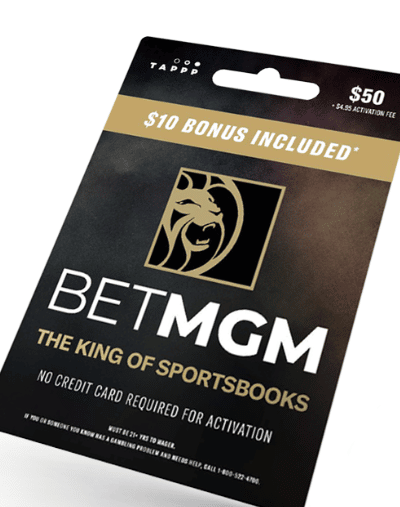 BetMGM Sportsbook – MGM Rewards
BetMGM enrolls their customers into their MGM Rewards program upon signing up. Like Caesars, BetMGM has great integration with their retail locations and uses Tier Credits to see where customers land.
Status is determinedly on a yearly basis, so players can fluctuate between them over a long period. BetMGM Rewards has an expansive loyalty program, that can entertain VIP clients in a variety of ways.
PointsBet Rewards
Simple is as simple does, as PointsBet customers just need to place wagers to redeem points that do not expire.
Per their website, points can be earned as follows: 5 Fixed Odds Bet = 1 reward point -$1 Parlay / Same Game Parlay bet = 1 reward point -$1 Live bet = 1 reward point -Every dollar won OR lost via PointsBetting = 1 reward point -$100 Parlay / Same Game Parlay = 100 points -$200 Fixed Odds Bet = 200 points -$300 PointsBetting Win = 300 points -$300 Live Bet = 300 points -$100 Live Parlay = 100 points -$100 Live Same Game Parlay = 100 points -1000 Points Earned = $10 Free Bet
DraftKings Rewards – DraftKings VIP
In a similar fashion, DraftKings VIP program tracks customer's usage to determine how many crowns one can earn. but instead of rewards points, it issues Crowns to active customers. Not one of the strongest loyalty programs in the digital sports betting space due to their low return per dollars wagered and lack of retail integrations, DraftKings dynasty reward programs still do a good job giving out profit boosts, free bets, and other betting enhancements.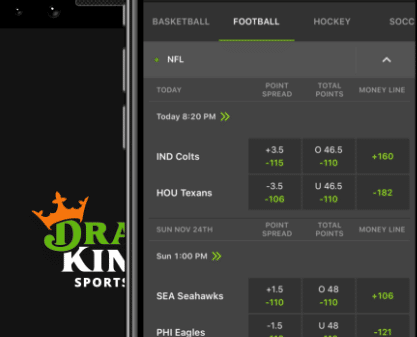 Customers that reach diamond and onyx tiers will be see more updated experiences compared to their bronze, silver, and gold tiers. DraftKings crowns can be earned as follows:
Casino
Most Slots – Earn 1 Crown for every $2 wagered.
Most Table Games – Earn 1 Crown for every $8 wagered
Select Slots & Tables Games – Earn 1 Crown for every $5 wagered.
Keno & Virtual Sports – Earn 1 Crown for every $2 wagered.
Sportsbook
Straight Bets and Futures – Earn 1 Crown for every $2 wagered
Parlays (including Same Game Parlays) – Earn 1 Crown for every $1 wagered
Daily Fantasy
Earn 1 Crown for every $1 in entry fees.
Marketplace
NFT Drops supplied by DraftKings – Earn 1 Crown for every $0.50 spent. All other purchases – Earn 1 Crown for every $2 spent.



| | | | |
| --- | --- | --- | --- |
| Sportsbook | Welcome Bonus | States Available | Get Your Bonus |
| 1. PointsBet | $2000 in Risk Free Bets | NJ, IN, IA, IL, CO, MI, VA, NY, KS, LA | Claim Now! |
| 2. Caesars | $1250 Risk Free Bet | NJ, WV, CO, IN, IA, MI, VA, TN, AZ, NY, LA, KS, PA | Claim Now! |
| 3. BetMGM | $1000 Risk Free Bet | NJ, PA, WV, IN, CO, TN, IA, MI, VA, DC, WY, MS, AZ, NY, LA, KS | Claim Now! |
| 4.DraftKings | $1000 Deposit Match | NJ, PA, WV, IN, CO, IL, IA, TN, MI, VA, WY, AZ, NY, LA, KS | Claim Now! |
| 5. FanDuel | $1000 Risk Free Bet | NJ, PA, WV, IN, CO, IA, IL, TN, MI, VA, AZ, NY, LA, ON, KS | Claim Now! |
| 6. BetRivers | $500 in Free Bets | PA, IN, CO, MI, IA, IL, VA, NY, NJ | Click State To Claim |
| 7. Unibet | $250 Risk Free Bet | NJ, PA, IN, IA, VA, AZ | Click State To Claim |
| 8. FoxBet | $50 Risk Free Bet | NJ, PA, CO, MI | Claim Now! |
«
»