By now it's hard for anyone not to notice the increased digital footprint of United States legal sportsbook trail. With partnerships with professional sports leagues and advertisements on every sort of media available at a rapid clip, the legal sports betting scene in the United States can hardly be ignored even if someone tried their best. But what's the best sports betting app??
Approaching being legal in 20 states across the country, it can be difficult for anyone, existing or new customers, to decide which sports betting app is 'the best'.
Of course, 'the best' can mean different things to different people, so below is a breakdown of some of the more popular sports betting apps and their best features so people can make the decision on their own.
What's the Best Sports Betting App? Top 5 Sportsbook Apps:
DraftKings Sportsbook
With an attractive welcome offer and the number of available markets offered to customers, DraftKings Sportsbook is considered by many to be one of the two best sports betting apps available, in the mix with FanDuel.
Already famously popular in the industry due to their strong presence in daily fantasy games, DraftKings had a built-in fanbase that was not difficult to convert from DFS games to sports betting.
To be clear to new customers, the DFS app and the sports betting app are two different apps. Geared towards customers who plan on sticking around for a while, DraftKings loyalty and VIP program provide customers with custom promotions and bonuses that make it easy to stick around.
Like FanDuel, DraftKings has grown their fantasy sports presence into a strong presence in the legal sportsbook and online casino realm. If you're up for betting on sports with DraftKings, check out WagerTalk's amazing free NFL picks.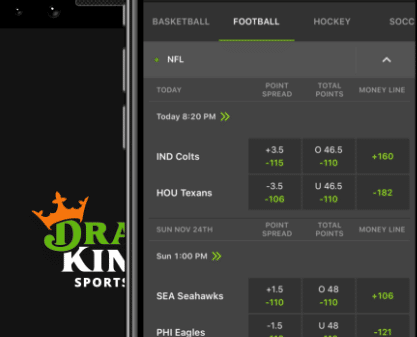 FanDuel Sportsbook
There isn't much to say about FanDuel that wasn't said about DraftKings, but the overall public consensus and small difference between the two titans of the industry is that FanDuel sportsbook provides the best user interface and experience out of all sportsbook providers.
Creating Same Game Parlays and flipping through the app is as seamless as it can possibly be for both users new and old, although lacking some design pop.
With risk-free bet promotions and insurance promotions that allow customers to create big swings at parlays while getting some back if the wager is a loser, FanDuel knows how to keep their customers around to try and score the next big SGP ticket. Looking to bet on college football with FanDuel? Check out WagerTalk's free NCAAF picks.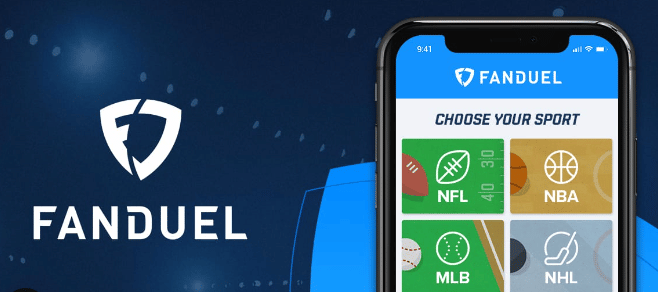 Caesars Sportsbook
Caesars Sportsbook's largest advantage is their integration with their physical retail presence that customers may have experienced in the past. Playing on the Las Vegas strip or playing on their app from the state of New Jersey (and many more) both give customers benefits towards the highly popular Caesars Rewards program.
This includes Caesars Casino, which can be found on their sportsbook app. Market wise, Caesars have increased the number of markets offered to customers as they've grown across the United States digitally, and routinely offer Odds Boost and SuperBoosts that attract customers daily.
Their tech is behind the likes of DraftKings and FanDuel, but their rewards experience is top of the class as of now. The bad tech, though, probably eliminates Caesars from being the winner of the 'what's the best sports betting app' contest. Try betting on hockey with Caesars – check out our free hockey picks.
BetMGM Sportsbook
Like Caesars, BetMGM has physical properties and want to convert their retail casino players to their digital sportsbook app. BetMGM customers can accumulate reward points with their betting activity that syncs up with their digital play for rewards like concerts and hotel stays.
Customers who frequent MGM Grand properties, or plan to, can truly benefit from their loyalty and VIP programs that will unlock real experiences instead of free bets and deposit bonuses. College basketball betting might be the way to go with MGM – find free college basketball picks on WagerTalk.
At time the BetMGM sportsbook app is a little clunky – it's basically just the desktop site transferred to app form. For this reason, BetMGM probably isn't the winner of the 'what's the best sports betting app' contest either!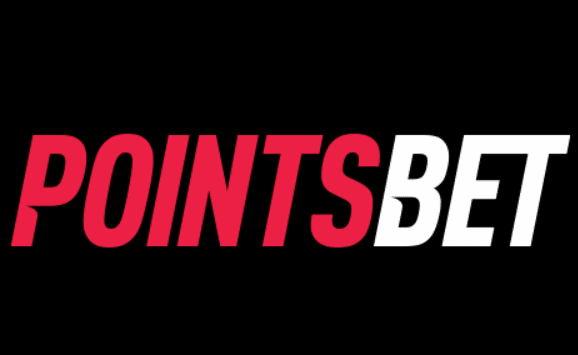 PointsBet Sportsbook
PointsBet grabbed customers' attention with their unique betting style that the industry hadn't seen before. PointsBetting is a high-risk, high-reward option where bettors can win or lose more based on the outcome of their wager than a normal -110 odds bet. P
PointsBetting is only available on selected fixed-odds markets. For example, if you take the Over on the Knicks scoring 100 and they score 110, you win ten (10) times your stake (110-100). However, if they only score 95, you will lose five (5) times your stake (100-95).
They were initially one of the earlier company's that allowed customers to pick their own unique alternate point spreads and totals, but other companies have caught up in this department. NBA betting for PointsBet is a wise pick – check out WagerTalk's free NBA daily picks.
SO, Answer the Question! What's the Best Sports Betting App?
Pinning us down, eh? It's FanDuel. Give it a try.
Sportsbook Bonus Offers:
«
»