Customers can stare at the board for the night and not have anything come to them. Not one game pops off the list of games, nor can they customer identify any inefficiency along the way. Enter the Grand Salami!
There are days and/or nights where you can solve your quandary by employing a different type of wager – one that covers the totality of the sport for that given day and doesn't focus on one specific game overall.
Welcome the Grand Salami, which is a type of wager that involves betting on the total number of goals/runs/points that will be scored across all games in a specific league or event on a given day.
It is a creative way for sportsbook operators to keep their customers engaged in something different when an alternative is needed to the regular, most wagered on usual markets.
The Grand Salami bet option will mainly be seen for baseball and hockey, but also for soccer – particularly on league days when there's a full slate of games.
Find free baseball picks and premium hockey picks all year long at WagerTalk! And free EPL picks!
Grand Salami Explained: More Runs, Goals, Points Please
The goal of a grand salami wager is simple. The sportsbook operators take however many games are scheduled for either the MLB, NBA or NHL and puts a points total for all of those games for each sport specifically.
For example, if there are 10 NHL games scheduled for a given day, and the over/under for the total number of goals scored in all those games combined is set at 55.5.
A customer who wagers on the "over" would need a total of 56 or more goals to be scored across all 10 games to win the bet, while a customer who wagers on the "under" would need 55 or fewer goals to be scored.
Check The Odds Before Placing A Grand Salami
From the sportsbook operator side, it is not as simple as slapping 10 MLB total runs together and putting a -110 line for that night's grand salami market. They will make it slightly more enticing on either side (over or under) to hook customers in.
– New York Mets @ Miami Marlins – Over 7.0
– Atlanta Braves @ Washington Nationals – Over 7.5
– St. Louis Cardinals @ Milwaukee Brewers – Over 6.5
The runs total comes to 21, but the sportsbook operators will post a higher run total with lower priced odds than -110, or it is possibly to see them post a 19-run or 20-run line and have -120 odds.
It's good to cross-reference the total with the actual over under posted and the grand salami number to see the difference.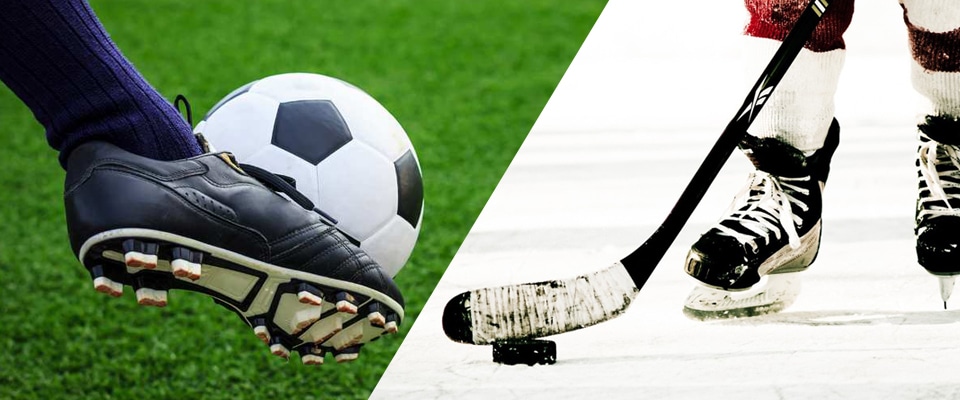 Is There A Grand Salami Strategy?
If this market is new to a customer, it is easier to understand when starting with a fewer number of games. A customer can get used to the grand salami number and the pricing to the market when there are four MLB games in one night compared to 12 games on a full slate Saturday.
Also, although it may be second nature depending on how advanced a customer is as a bettor, check the weather. Although it's unlikely for a hockey game to get postponed, it can happen in baseball. If any games on the slate get canceled due to weather, the grand salami will be void and returned to the customer.
To Bet on Your Ultimate Grand Salami, It Helps to Have a LOT of Sportsbooks!
| | | | |
| --- | --- | --- | --- |
| Sportsbook | Welcome Bonus | States Available | Get Your Bonus |
| 1. Caesars | Get $1250 On Us | AZ, CO, IA, IL, IN, KS, LA, MD, MI, NJ, NY, OH, PA, TN, VA, WV, WY | GET BONUS! |
| 2. BetRivers | $500 in Free Bets | AZ, CO, IA, IL, IN, LA, MD, MI, NJ, NY, OH, PA, VA, WV | GET BONUS! |
| 3. BetMGM | $1000 Paid BACK in Bonus Bets | AZ, CO, IA, IL, IN, KS, LA, MD, MI, NJ, NY, OH, PA, TN, VA, WV, WY | GET BONUS! |
| 4. FanDuel | $1000 No Sweat First Bet | AZ, CO, IA, IL, IN, KS, LA, MD, MI, NJ, NY, OH, PA, TN, VA, WV, WY | GET BONUS! |
| 5. DraftKings | $1000 Deposit Match | AZ, CO, IA, IL, IN, KS, LA, MD, MI, NJ, NY, OH, PA, TN, VA, WV, WY | GET BONUS! |
| 6. Betway | $250 Free Bet | CO, IA, IN, NJ, PA | GET BONUS! |
| 7. Tipico | $250 Risk Free Bet | CO, IA, NJ, OH | GET BONUS! |
| 8. Superbook | $250 Risk Free Bet | AZ, CO, NJ, OH, TN | GET BONUS! |
| 9. Bet365 | Bet $1, Get $200 in Free Bets | CO, NJ, OH, VA | GET BONUS! |
| 10. SI Sportsbook | Bet $20, Get $200 in Free Bets | MI, VA | GET BONUS! |
| 11. Wynnbet | Bet $50, Get $100 Free Bets | AZ, CO, IN, LA, MI, NJ, NY, TN, VA | GET BONUS! |
| 12. Unibet | $100 Free Bet | AZ, IN, NJ, PA, VA | GET BONUS! |
**************************************************
Free sports picks allow you to monitor a handicapping service to see how they perform before signing up for a long term package. WagerTalk provides daily free predictions to our visitors so they can find a handicapper that is right for them.
Looking for more free sports picks and sports betting tips?
Latest Betting Odds and Public Action: Vegas lines updated in real time, including who the public is betting on.
Last-Minute Handicapping Advice

: Check out our extensive library of

handicapping tips

and advice from professional Vegas handicappers (we also recommend taking the time to look over our

sports betting tips video library

)

Want an expert opinion?

Check out the latest

Free Sports Picks

and

Best Bets

from our team of expert sports handicappers.
Make sure to bookmark all the above!