WagerTalk brings you frequently updated best takes and the odds to win NCAA Tournament glory in 2023. Now there may be 64, no, 68, glorious entrants into March Madness, but there can only be one winner of the 2023 NCAA college basketball tournament.
We'll take a look at the top 15 teams (in terms of odds, not talent), what odds major sportsbook currently have for them winning the title, and a look at some whose odds are perhaps a little long. There are always a few teams who have NCAA Basketball Odds for winning the title that are a tad suspicious.
Find premium expert NCAAB handicapper picks all season long.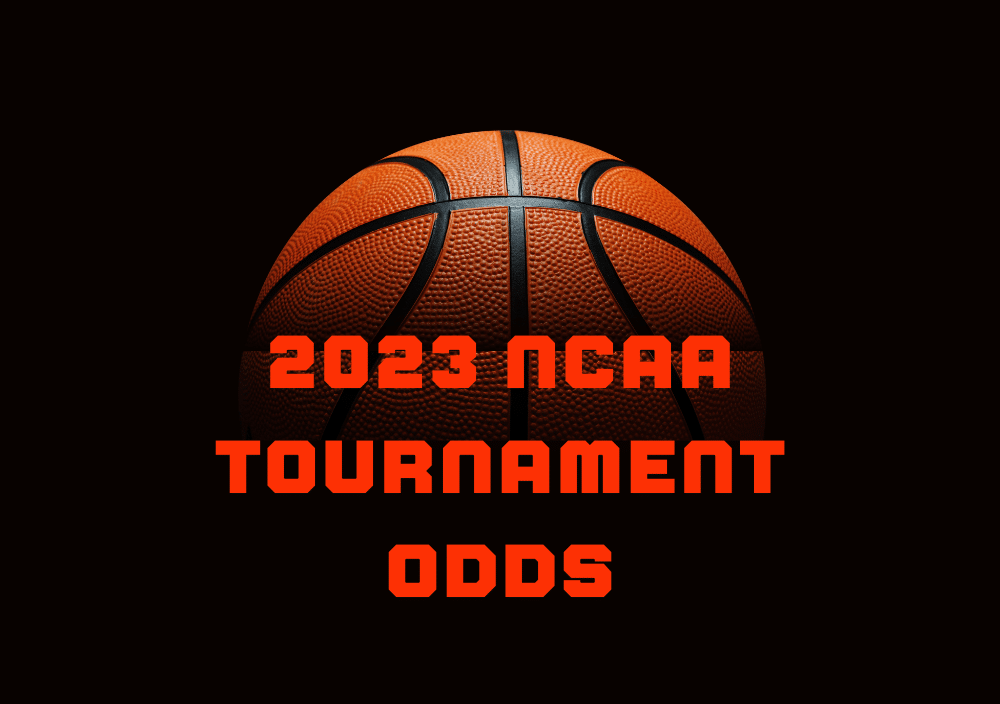 NCAA Tournament Odds : Odds to Win NCAA Tournament
Odds to Win NCAA Tournament 2023: Teams With Odds Too Short
Houston. +700 or thereabouts. I don't buy it. Now, a 2nd round upset to a 9 seed, THAT I'd bet on.
Gonzaga +1600 on average. It's Gonzaga. They'll complain about being seeded 3rd or possibly 2nd and then they'll lose in accordance with their seeding, per normal. Nah.
Duke +2200 on average. Look, I'm even a Duke fan! The years of not having any semblance of an offensive plan beyond isolating 1-on-1 add up and Scheyer ain't changing it. This team doesn't have the talent or the depth. Early exit in store, Sweet 16 or prior.
NCAA Championship Odds 2023: Teams With Odds Too Long
We'll give you three.
Tennessee has a great record, unbelievable defense, and a more than serviceable defense. And they're sitting at #2 in KenPom. And you're telling me they're around +1800? I dunno about that.
I'm also taking a hard look at UVA. Close losses to Houston, Miami, and Pittsburgh aren't exactly disqualifying. +2200 looks like a steal.
And for an out there pick, Auburn at +6000 all the way to +10000… this isn't a year where there are any clearly amazing teams. Why can't Auburn make a deep run? And win it all?
What Searches Are Trending? Who Are the Fans Searching For?
Looks like Kentucky fans have high hopes as 'Kentucky Odds to Win NCAA Tournament' and similar searches are on the ascent. There are some vibrant Google trends searches around both Duke and Arizona as well. All three of those seem ambitious.
Duke doesn't have the talent, Kentucky doesn't have the poise, and Arizona… well actually Arizona's a pretty good sleeper pick.
Also, a lot of people are searching for 'odds to win NCAA championship football', which.. well, spoiler alert, it wasn't TCU.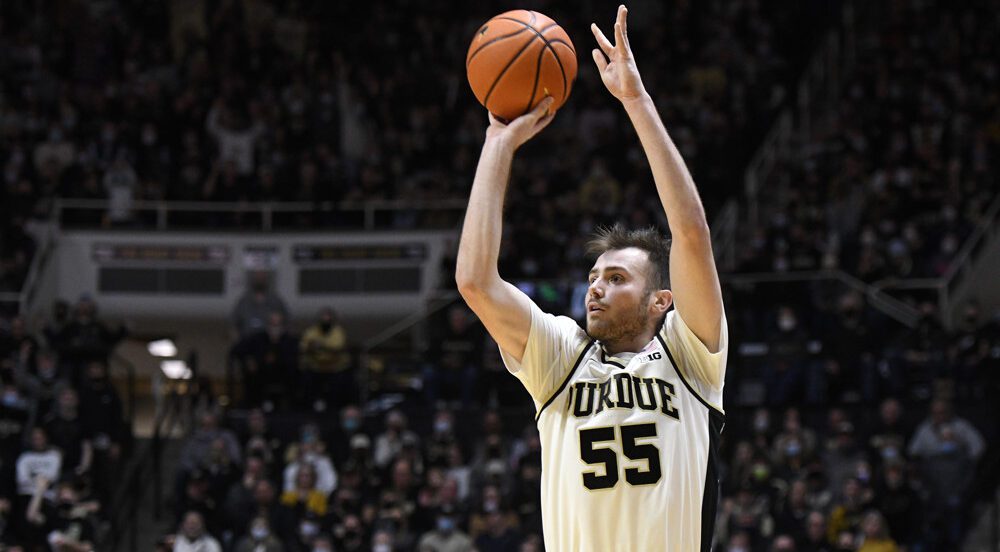 Odds to Win NCAA Tournament : What's Recent History Look Like? Last 15 NCAA Champs:
2022: Kansas Jayhawks
2021: Baylor Bears
2020: Covid
2019: Virginia Cavaliers
2018: Villanova Wildcats
2017: UNC Tarheels
2016: Villanova Wildcats
2015: Duke Blue Devils
2014: UConn Huskies
2013: Louisville Cardinals
2012: Kentucky Wildcats
2011: UConn Huskies
2010: Duke Blue Devils
2009: UNC Tarheels
2008: Kansas Jayhawks
Well, that's just a whole lotta blue bloods, isn't it? What you don't see in that list is Houston. Or Gonzaga. Or Baylor. Some of the teams with the best odds for winning the title just aren't there in that recent champions list, are they? Odds to Win NCAA Tournament can be downright promising, but historically misleading.
For Gonzaga, you have to wonder if they'll ever win a title or if their fans will stick to the tried-and-true approach of whining about being disrespected and how they're better than any power conference team… and then consistently lose to a power conference team somewhere in the Sweet 16 to Final Four range.
If we were talking about odds to make Final Four 2023 or similar, we could get behind Gonzaga or Houston, but winning the title? Color us skeptical.
4 All Time Greatest NCAA Tournament Players
So, yeah, this doesn't have much impact on the current odds to Win NCAA Tournament fame and fortune and glory, but… does your team have a player like one of these guys? And if so, if that player goes apeshit like these guys did, are you locked in to win the tourney? If so… maybe those odds should be more favorable on your team, and if they're not, maybe you should bet on your guy becoming a legend.
You must have know THAT was coming. The scorer of the winning shot in the greatest college basketball game ever played… and he scored 407 points in 23 total tournament games, winning 2 titles. The best consistent March Madness performances you'll ever see.
352 points in NCAA tournament games and holds the record for most field goals made. Never won a championship, but not for lack of trying.
Before he was, frankly, an annoying commentator, Walton could flat-out play! Two titles with UCLA, and put up 44 points and 21 boards in the title against Memphis State.
Three years, three titles, three Most Outstanding Player awards. Yeah. The best.
Let's Sum This Up with Updating FAQ's. January 11th version!
Who is Favored to Win March Madness 2023?
Right now, Houston at odds around +700. Tread carefully.
Who Has the Best Odds to Win the NCAA Tournament?
At most sportsbooks, Houston, UCLA, UCONN, and Kansas have the best odds to emerge as title winners.
How Can I Bet on the NCAA Tournament Winner?
How Do I Bet on Basketball?
Numerous ways. The tried and true moneyline, betting on the spread, betting on totals or over/under, betting on player props or team props, betting on halftime results – there are limitless options. Want to know more?
You're in luck! WagerTalk has a great how to bet on basketball article which will make everything clear.
Also check out WagerTalk's free NCAAB picks in 2023 and our premium paid NCAAB picks by expert college basketball handicappers.
What's the Average Life Expectancy of a Groundhog?
What Sportsbooks Offer Amazing March Madness Promos?
| | | | |
| --- | --- | --- | --- |
| Sportsbook | Welcome Bonus | States Available | Get Your Bonus |
| 1. PointsBet | $2000 in Risk Free Bets | NJ, IN, IA, IL, CO, MI, VA, NY, KS, LA | Claim Now! |
| 2. Caesars | $1250 Risk Free Bet | NJ, WV, CO, IN, IA, MI, VA, TN, AZ, NY, LA, KS, PA | Claim Now! |
| 3. BetMGM | $1000 Risk Free Bet | NJ, PA, WV, IN, CO, TN, IA, MI, VA, DC, WY, MS, AZ, NY, LA, KS | Claim Now! |
| 4.DraftKings | $1000 Deposit Match | NJ, PA, WV, IN, CO, IL, IA, TN, MI, VA, WY, AZ, NY, LA, KS | Claim Now! |
| 5. FanDuel | $1000 Risk Free Bet | NJ, PA, WV, IN, CO, IA, IL, TN, MI, VA, AZ, NY, LA, ON, KS | Claim Now! |
| 6. BetRivers | $500 in Free Bets | PA, IN, CO, MI, IA, IL, VA, NY, NJ | Click State To Claim |
| 7. Unibet | $250 Risk Free Bet | NJ, PA, IN, IA, VA, AZ | Click State To Claim |
| 8. FoxBet | $50 Risk Free Bet | NJ, PA, CO, MI | Claim Now! |
And yeah, all the Odds to Win NCAA Tournament and NCAAB futures betting in general is available at all of these sportsbooks.
**************************************************
Looking for more free sports picks and sports betting tips?
Can't wait to find picks and predictions on obscure West Coast college basketball games? Just so happens that our sister site SportsMemo is the NCAAB free pick expert.
Latest Betting Odds and Public Action: Vegas lines updated in real time, including who the public is betting on.
Last Minute Handicapping Advice: Check out our extensive library of handicapping tips and advice from professional Vegas handicappers (we also recommend taking the time to look over our sports betting tips video library)
Want an expert opinion? Check out the latest Free Sports Picks and Best Bets from our team of expert sports handicappers.
Make sure to bookmark all the above!
«
»