2021-22 Stanley Cup Odds from Las Vegas
2021-22 Stanley Cup odds below courtesy of Caesars Sportsbook. A year after Covid forced the NHL to realign its divisions, the league continues to battle with game cancellations and reduced attendance in arenas. Which teams are coping well, and which ones are struggling?
Stay on top of the latest NHL updates direct from Las Vegas!
| 2021-22 Stanley Cup Odds | Updated on January 25, 2022 |
| --- | --- |
| Colorado Avalanche | +500 |
| Florida Panthers | +800 |
| Tampa Bay Lightning | +750 |
| Toronto Maple Leafs | +900 |
| Las Vegas Golden Knights | +800 |
| Carolina Hurricanes | +1200 |
| Minnesota Wild | +2000 |
| Washington Capitals | +2500 |
| Calgary Flames | +2500 |
| Boston Bruins | +1800 |
| Pittsburgh Penguins | +1600 |
| Edmonton Oilers | +4000 |
| New York Rangers | +2000 |
| St Louis Blues | +2500 |
| Dallas Stars | +5000 |
| Winnipeg Jets | +5000 |
| Nashville Predators | +3000 |
| New York Islanders | +7000 |
| Anaheim Ducks | +6000 |
| San Jose Sharks | +15000 |
| New Jersey Devils | +25000 |
| Detroit Red Wings | +15000 |
| Philadelphia Flyers | +15000 |
| Vancouver Canucks | +10000 |
| Seattle Kraken | +50000 |
| Los Angeles Kings | +5000 |
| Columbus Blue Jackets | +25000 |
| Chicago Blackhawks | +30000 |
| Montreal Canadiens | +75000 |
| Ottawa Senators | +50000 |
| Buffalo Sabres | +75000 |
| Arizona Coyotes | +100000 |
Interested in using these Stanley Cup odds to place a bet on the 2021-22 NHL Playoffs? FanDuel is offering a $1,000 Risk-Free Bet for first-time bettors in New York, Arizona, New Jersey, Pennsylvania, West Virginia, Indiana, Colorado, Iowa, Illinois, Tennessee, Michigan and Virginia.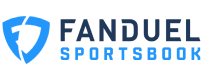 Stanley Cup Odds Analysis
From Sportsmemo handicapper JM Sports:
Covid cancellations have created a gap in games played across the league. As of January 21, The Predators and Ducks have both played 42 games thus far, while New York Islanders have only played 32. This wide gap in games played makes it a little difficult to see where teams are stacking up in the standings
Florida and Tampa Bay sit atop the Atlantic with 59 points, with Toronto now eight points behind. In the Metro, the Rangers sit atop the standings with 56 points, but Carolina is just two points behind, and has played four games less then the Rangers. Pittsburgh and Washington each sit just point behind Carolina.
In the Central, it looks like a four-team race so far with the Predators, Blues, Avalanche and Wild all separated by just ten points, although Colorado is slowly starting to pull away. Nashville has played 42 games thus far in the season, while St. Louis has played 39, Colorado is at 38, and the Wild have played just 35.
The Pacific division is the closest division of them all, with seven out of eight teams still firmly in the playoff mix. Everyone except Seattle is within 12 points, with Las Vegas leading the division with 50 points, following by Los Angeles (45), Anaheim (45), San Jose (44), Calgary (42), Vancouver (39) and Edmonton (38).
Goal differential will continue to tell an impactful tale as the season goes on. Florida leads the league in goal differential (+49), followed by Carolina (+45) and Colorado (+46). One year after reaching the Stanley Cup Finals, Montreal has the worst goal differential in the NHL at -57, followed by Arizona (-55), Philadelphia (-36), Seattle (-35), Buffalo (-34) and Chicago at (-31).
Who's Hot? Who's Not?
Colorado leads the way with an impressive 9-0-1 record in their last ten games. Florida (8-1-1) has cashed in points in nine of their last ten games. Boston (8-2-0), Carolina (7-2-1), Pittsburgh (8-2-0) and the New York Islanders (7-2-1) all added points in eight of their last ten games.
On the flip side, Anaheim (2-7-1), Seattle (2-7-1) and Philadelphia (0-7-3) are heading the other way with the fewest points generated over their last ten games.
Florida continues to light the lamp, scoring 5.7 goals/game over the Panthers' last ten games. Not surprisingly, Anaheim (1.6) and Philadelphia (1.9) are finding the net less than twice per game over their last ten games.
Games to Watch this Week
Tuesday, January 25: Arizona heads to Pittsburgh as Pittsburgh looks for their 6th straight win; Florida takes on Vancouver as they attempt to break the tie w/ Tampa Bay for the division; and Las Vegas takes on Carolina as the Golden Knights look to extend their lead, and Carolina looks to close theirs.
Wednesday, January 26: Anaheim and Carolina face off as they both look to challenge for their divisions.
Thursday, January 27: Vegas and Florida match-up in the battle of the division leaders and Tampa Bay faces New Jersey as they look to break the tie for the lead of their division.
NHL Betting Tips | 2022 NHL Handicapping Strategy
How should you monitor morning skate reports? How important are starting goalie announcements? Three of WagerTalk's top NHL handicappers – Dave Cokin, Bryan Leonard and Las Vegas Cris – join Joe Raineri for an informative conversation about NHL betting in 2022.

WagerTalk Live Odds Screen
WagerTalk's live odds screen features up-to-the-minute lines from a variety of offshore and domestic sports books. Track the moneylines, puck lines and betting percentages for all games across the NHL and international leagues from your desktop or phone.

**************************************************
Looking for more free sports picks and sports betting tips?
Latest Betting Odds and Public Action: Vegas lines updated in real time, including who the public is betting on.
Last Minute Handicapping Advice

: Check out our extensive library of

handicapping tips

and advice from professional Vegas handicappers (we also recommend taking the time to look over our

sports betting tips video library

)

Want an expert opinion?

Check out the latest

Free Sports Picks

and

Best Bets

from our team of expert sports handicappers.
Make sure to bookmark all the above!
«
»